Student employment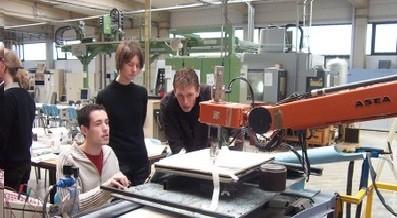 Student employment is a useful way to earn some money and certainly to gain work experience. You learn by doing and discover what life at the workplace is really like. How do colleagues interact with each other? Do I like the organizational culture?
Work permit type C
If you are from a country outside the EEA, you will have to request a work permit. Normally, this is a type C which is valid for 12 months and for multiple employers. The first requirement to be able to request this work permit, is that you have a valid residence permit in Belgium. Therefore, you must have registered at the city hall after your arrival in Belgium.
The residence permit is also necessary for all other students as you need a national number for the payroll administration of the employers.
Depending on where you live (Brussels or Flanders) there is a different request procedure. 
Student jobs in Belgium
You can work for 50 days as a student at a more advantageous social security contribution. As such your net salary will be almost equal to your gross salary and you are also 'cheaper' for employers who do not have to contribute as much. 
As of the 51st day, you must be aware that you can still work as a student, but you will have to contribute the regular social security contribution (i.e. this is automatically deducted from your salary, based on the type of contract you have signed). 
Some employers request an attestation of how many days you can still work 'as a student', i.e. with the lower social security contribution. 
Where can you find a job?
There are different ways to look for a student job, however, note that for students who have no knowledge of Dutch and/or French, it is quite difficult to find a suitable job. Therefore, we mainly advise students to register in temporary work agencies such as Randstad, Tempo-Team, Start People, Adecco, Unique, … You can look up their offices on the websites and often you also have to register online. Temporary work agencies offer contracts from 1 day up to 1 week with the possibility of extending the contract.