Stage bij Jeugddienst Don Bosco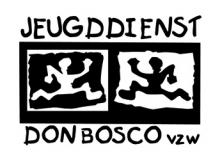 About the organisation:
Jeugddienst Don Bosco begeleidt jongeren in hun traject van animator tot instructor en bij hun inzet als vrijwilliger. Jeugddienst Don Bosco geeft vorming en ondersteuning volgens de pedagogische visie van Don Bosco. Door een plezierig engagement op te nemen in het jeugdwerk in binnen- of buitenland verwerven jongeren vaardigheden voor het leven. Jeugddienst Don Bosco wil de stem van animatoren laten horen en laten zien hoe uniek en waardevol de Don Boscosfeer is.
Deadline:
Monday, 10 May, 2021 - 15:00
to
Tuesday, 9 November, 2021 - 15:00