(Sr) Research Associate Early Producibility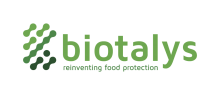 Organisation description:
Who we are The growing demand for healthy, safe and sustainable food has increasingly imposed restrictions on agricultural practices. Therefore, improving food production efficiency in a sustainable way, while safeguarding the environment and its natural resources, is essential. We at Biotalys have the ambition to transform food protection, shaping the future of sustainable and safe food supply. We are a rapidly growing and transformative food and crop protection company developing a new generation of protein-based biocontrol solutions. Based on our ground-breaking technology platform, we have developed a broad pipeline of effective and safe products with novel modes of action, addressing key crop pests and diseases across the whole value chain, from soil to plate. Our products combine the high-performance characteristics of chemicals with the clean safety profile of biologicals, making them ideal crop protection agents for both pre- and post-harvest applications. Our headquarters are located in the vibrant biotech cluster in Ghent, Belgium, and our US subsidiary is based in Durham, North Carolina. More information can be found on www.biotalys.com.