Junior Employment Tax Consultant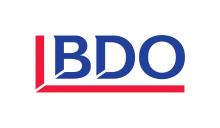 Organisation description:
Welcome to the BDO Family. Committed, Respectful, Personal and a Pragmatic approach are our main values. We take initiative when needed & deliver high-quality work and advice. Towards our clients, we offer a tailor-made approach based on concrete solutions, sustainable results and with a focus on innovative ideas and seizing opportunities. Growing together with our clients through a win-win relationship is key to our organisation. Equal opportunities for everyone while embracing our diversities makes us a warm family. What you see is what you get and we are proud of the successes of our colleagues. So at BDO, you get to add a touch of your own personality to your job! BDO is part of a strong international network with more than 95,000 Partners and staff active in over 164 countries. In Belgium, BDO has more than 950 Partners and staff spread over the whole country. We work from 11 offices located in Antwerp, Antwerp-North, Brussels Airport, Brussels Centre, Ghent, Hasselt, La Hulpe, Liège, Mouscron, Namur-Charleroi and Roeselare.